Outkast performs hits during Coachella set
JUST ADDED: 5 Seconds of Summer will be rocking the stage at this year's iHeartRadio Music Festival Village in Las Vegas! The band sat down with Ryan Seacrest to break the news. Click here to buy your tickets now, before they sell out!
Listen to Outkast on iHeartRadio
Outkast's 20th anniversary reunion tour is officially underway. The hip-hop duo took the stage together on Friday at Indio, California's Coachella Valley Music and Arts Festival.
The hour-and-a-half performance kicked off with their energetic 2000 hit "B.O.B." before the pair took on songs such as "ATLiens," "Skew It On The Bar-B" and "Rosa Parks."
During the performance, André 3000 and Big Boi each performed solo hits from their double album Speakerboxxx/The Love Below and Big Boi even got to show off some songs that have defined his solo career.
Once they were both on stage again, they performed crowd-pleasers such as "So Fresh, So Clean," "The Way You Move," and "Ms. Jackson," which was cut short by an apparent sound problem. Their set included cameos from Janelle Monae and Future.
Even thought they wanted to end the night with "The Whole World," the 1:00 a.m. curfew forced them to end the show with a performance of "Hey Ya."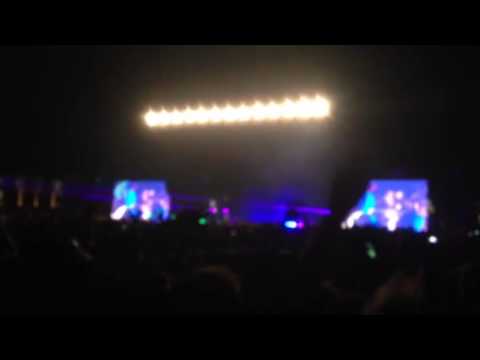 Photo Credit Getty Images